Protest & Counter-Protest, February 2023 – April 2023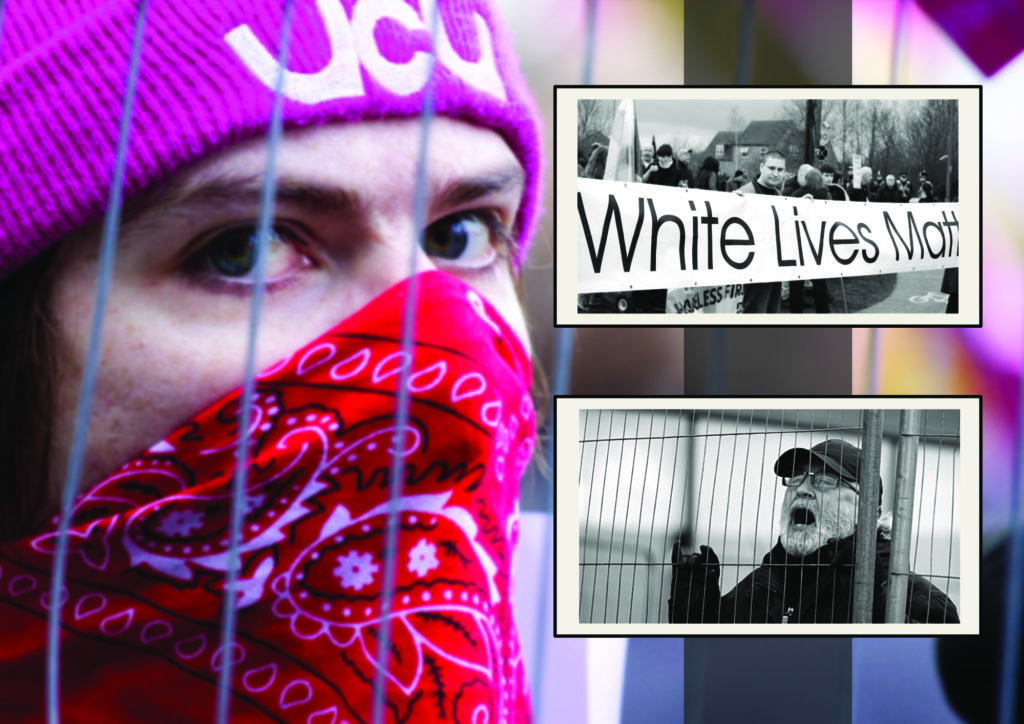 Use & Them documents the wave of anti-migrant protests that swept through Nottingham, Derby and the East Midlands region between February & April 2023.
During a period when the Government was deliberately stoking fear against migrants, numerous far-right groups emerged both locally and nationally.
Unions, community groups and anti-racism campaigners mobilised in response to counter-protest the racists and fascists.
Contrasting these two very different groups, Us & Them follows protests in Mansfield, Long Eaton, Kegworth, Skegness and Lincoln.