The Novotel Long Eaton, halfway between Nottingham and Derby, is being used to house migrants and has become a target in the recent wave of anti-migrant protests. The event was promoted by Yorkshire Rose, a prominent racist YouTuber. Local pro-refugee groups along with trade unions and other campaigners formed an counter-protest.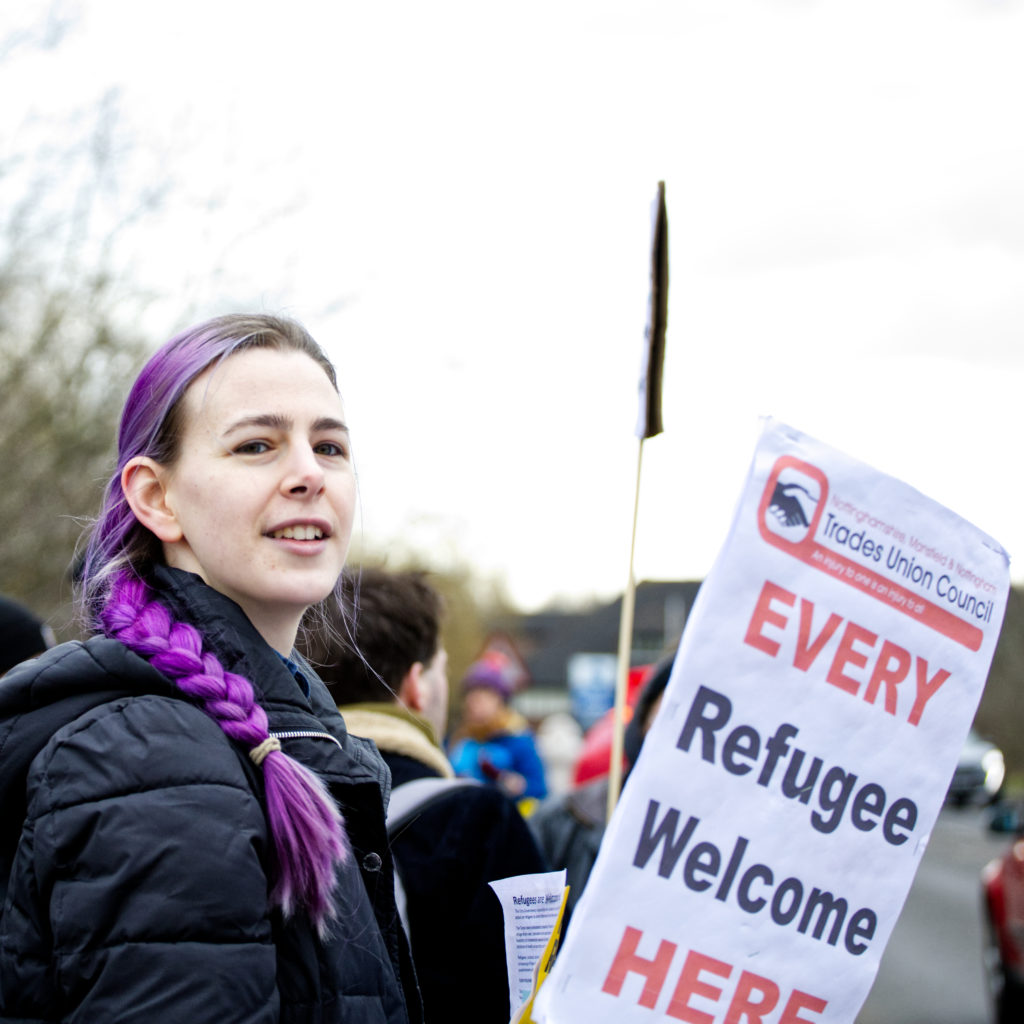 Around 150 counter-protesters turned up early and took up a position immediately outside the hotel while 30 to 40 racists turned up to ineffectively stand on the other side of the busy road. the counter-protesters kept up a barrage of chants and chants for almost two hours while the racists milled around and chatted to each other.
The racists were a mix of locals coming to see what the fuss as about and hard-core racists like the one in featured image who had travelled some distance to cause trouble. The nazi salute guy was deliberately mugging for the cameras and as this brings raises some questions as to the ethics of using the camera. My presence was inflaming the situation, encouraging the racism yet at the same time the image was great propaganda for our side. A clear demonstrations of the neo-nazi hate which underpins the anti-migrant campaign.
A concerted effort is being made to identify the racists so that they can be named and shamed. Several with a range of criminal convictions for assault and similar have already been found. The images below are close ups of various racists supplied to the project.