Its a demanding week with fascists and being attacked as well as marches for Ukraine and the NEU. Consequently my focus hasn't been on the joy of photography but its function so rather than focus on the unpleasantness I've encountered this Pic(s) of the Week is all positive. Maybe not my best photos but the ones I find pleasure in. Up top, the featured image is a one of the teachers speaking at the NEU rally, passionately arguing that education cannot be separated from the wider issues of deprivation. It as please to see a young (well younger than me) descendant of migrants fighting for her union, her community and the country and doing it articulately and eloquently.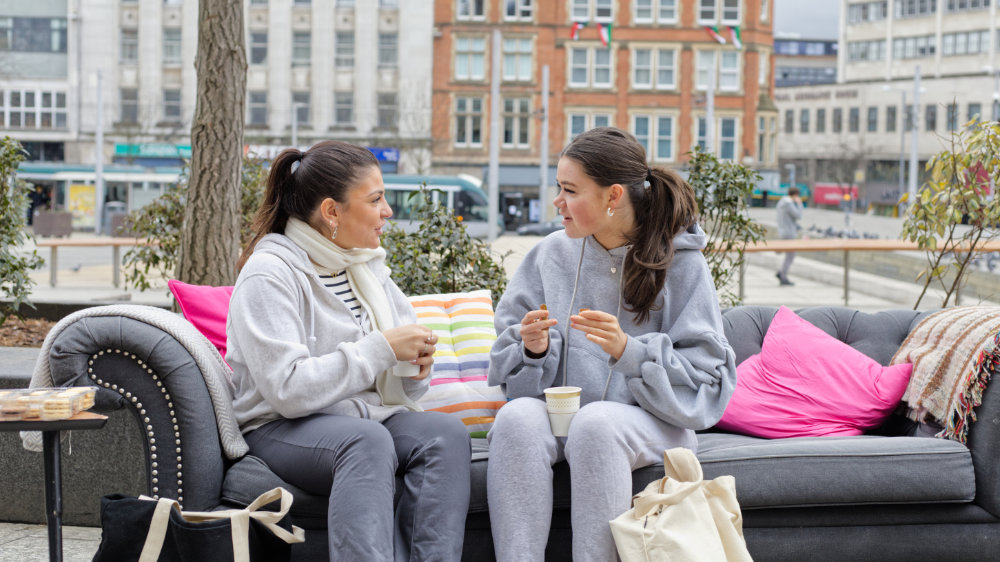 The joy of street photography is the unexpected, such a living room suddenly appearing in the middle of Market Square. It is part of a project called the public living room run by a group called Camerados. They create temporary and permanent spaces where people can stop and just enjoy some human contact with no strings attached.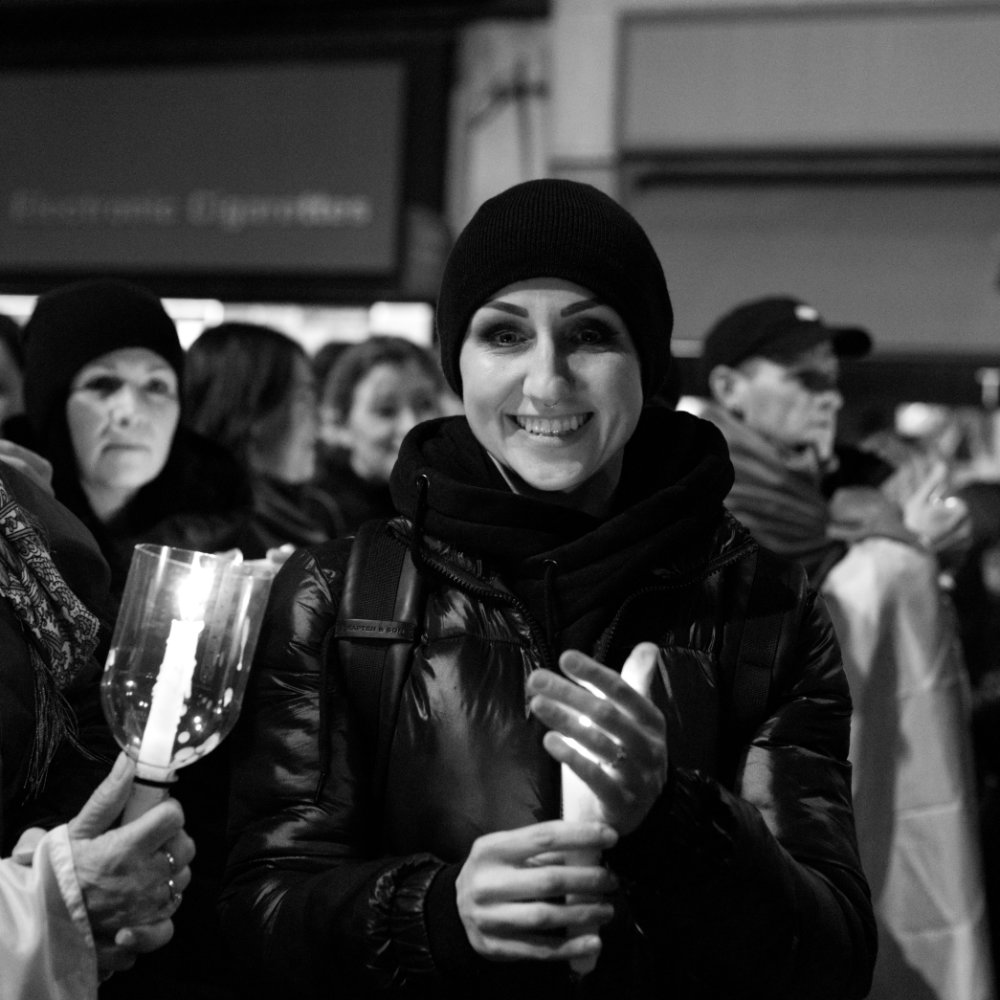 Some people are a joy to photograph because they make it easy. This Ukraine campaigner who I've shot many times is a case in point. I'm not sure if she has worked as a model or not but she has understands how to be the subject of a photos. Even in images like this one which don't come together she has a presence and a confidence which makes my job a pleasure.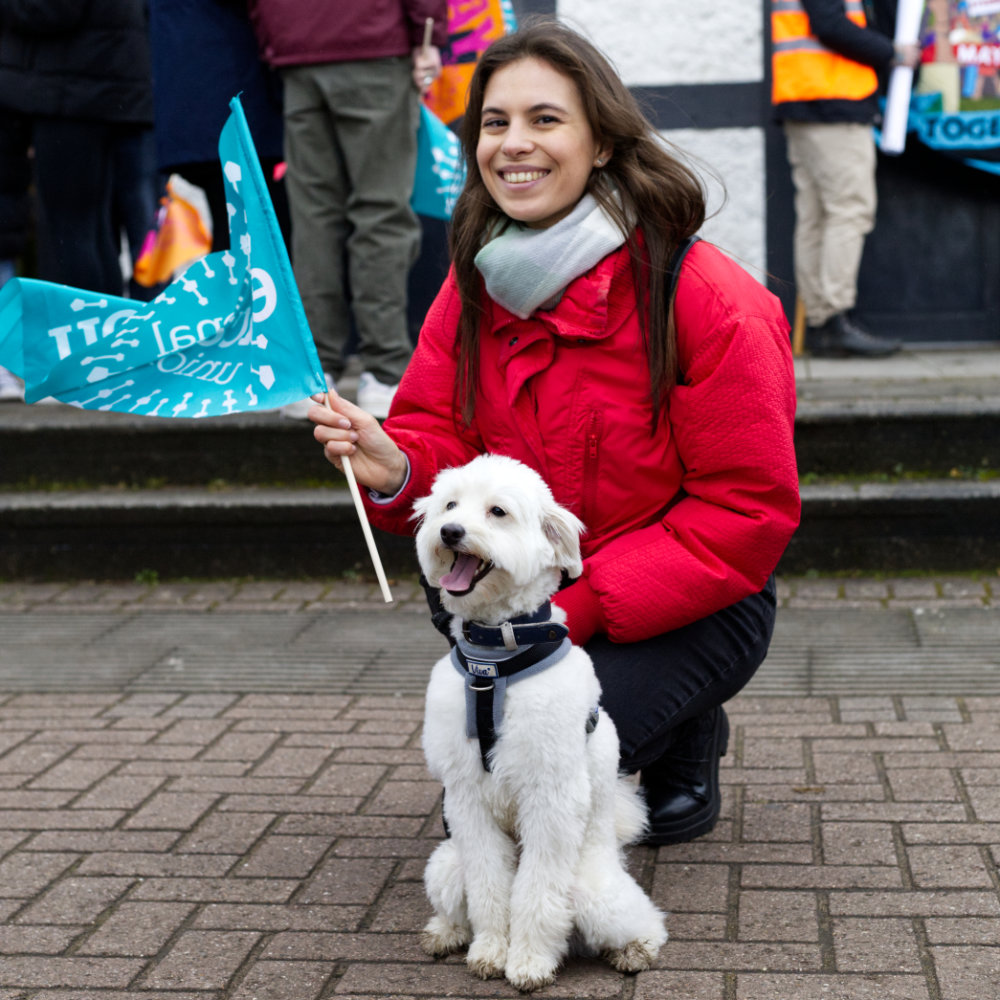 Do I need to explain why this cute doggo is here? One of several protest dogs on the NEU march, this good boy/girl knew how to pose for the camera.