After a couple of very busy weeks with protests, this week has been a lot slower. Which is great because it allows me a chance to catch up with other work but my choice of photos is rather thin this week.
The featured image is of Brian in the snow. We've had 24 hours of light snow which isn't really settling and is mostly just a cold wet mess but I wandered out of college this lunch time to see if there is anything I could catch. Pickings were thin, I blame the wrong type of snow (the flakes were too small) but also it was f-ing cold and I didn't want to hang around. However Brian is always good for a shot.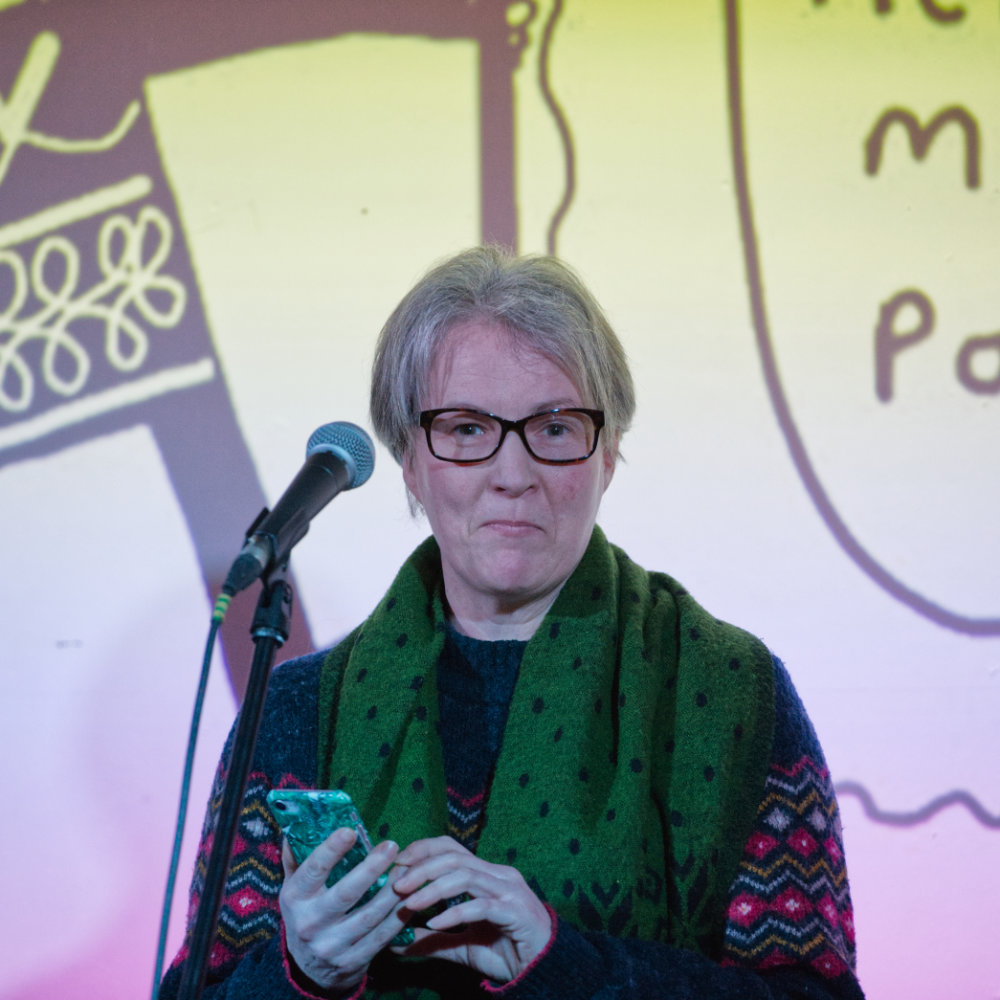 On Wednesday I went along to a International Women's Day poetry event at City Arts. It's not bad venue photography wise because it's decently lit but there is a limited space to move around. Especially as they had cameras set up to stream on Zoom and I didn't want to be constantly moving in front of them. When covering poetry I work hard to get my shots between the poems so my movement or the clicking of the camera doesn't distract performer or audience.
Last Sunday I was at the Iran Women! Life! Freedom! march in the city centre. At the march was Lilian Greenwood MP for Nottingham South so she as an obvious target for a photograph. Lilian is a very normal person, which is to say she's not a person whom the camera loves so it took several attempts to get a good photo. I used this image on Open Nottingham and Lilian reached out to use it on her own social media which is a real vote of confidence in my work.